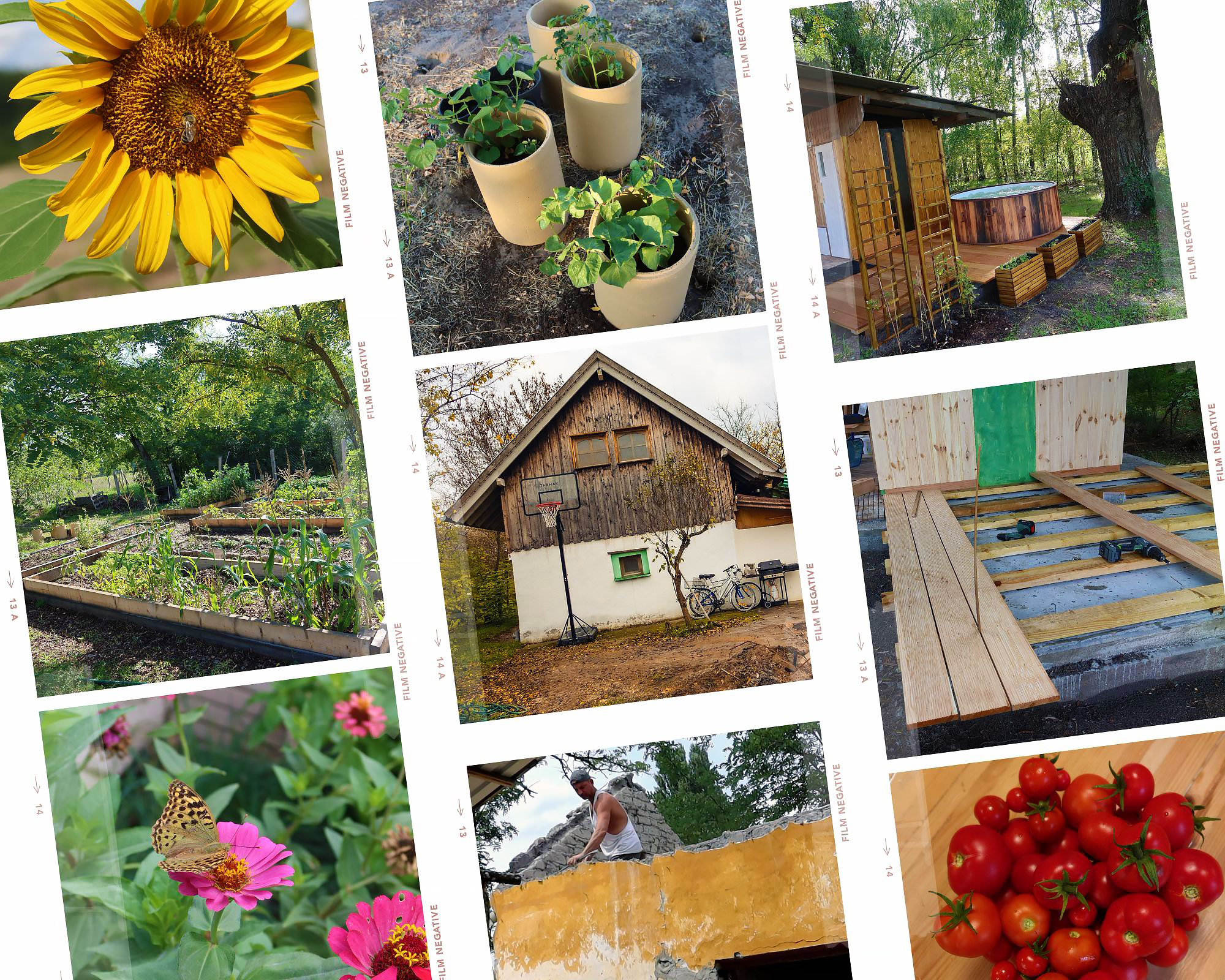 2022 was a year of extreme highs and lows on the homestead, ranging from rewarding experiences with volunteers and DIY projects, to the unexpected death of my young dog and a brutal drought.

I continue the annual tradition of doing a yearly homestead review to share the lessons learnt and demonstrate that building your own little paradise and oasis doesn't need to break the bank or require any prior training. All that's required is patience, persistence and a willingness to learn and try new things.

Let's look back at life on the homestead in 2022.
---
Not much can be done outdoors during the cold, winter months. The bulk of the work consisted of indoor work and maintenance, garden cleanup, and taking my dog Jupi for walks.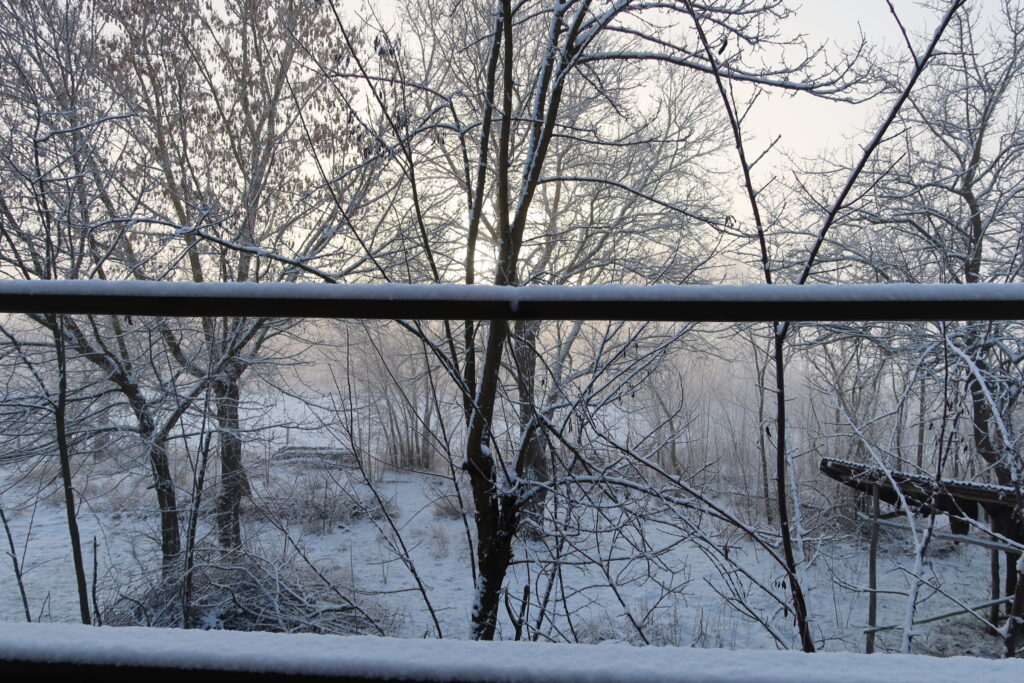 From the end of 2021 through till April 2022, I hosted three Workaway volunteers who helped with various tasks on the homestead through winter and spring.

Workaway is a platform where hosts and volunteers can connect and the volunteer lives and works at the host in return for food, accommodation, and a cultural and educational exchange.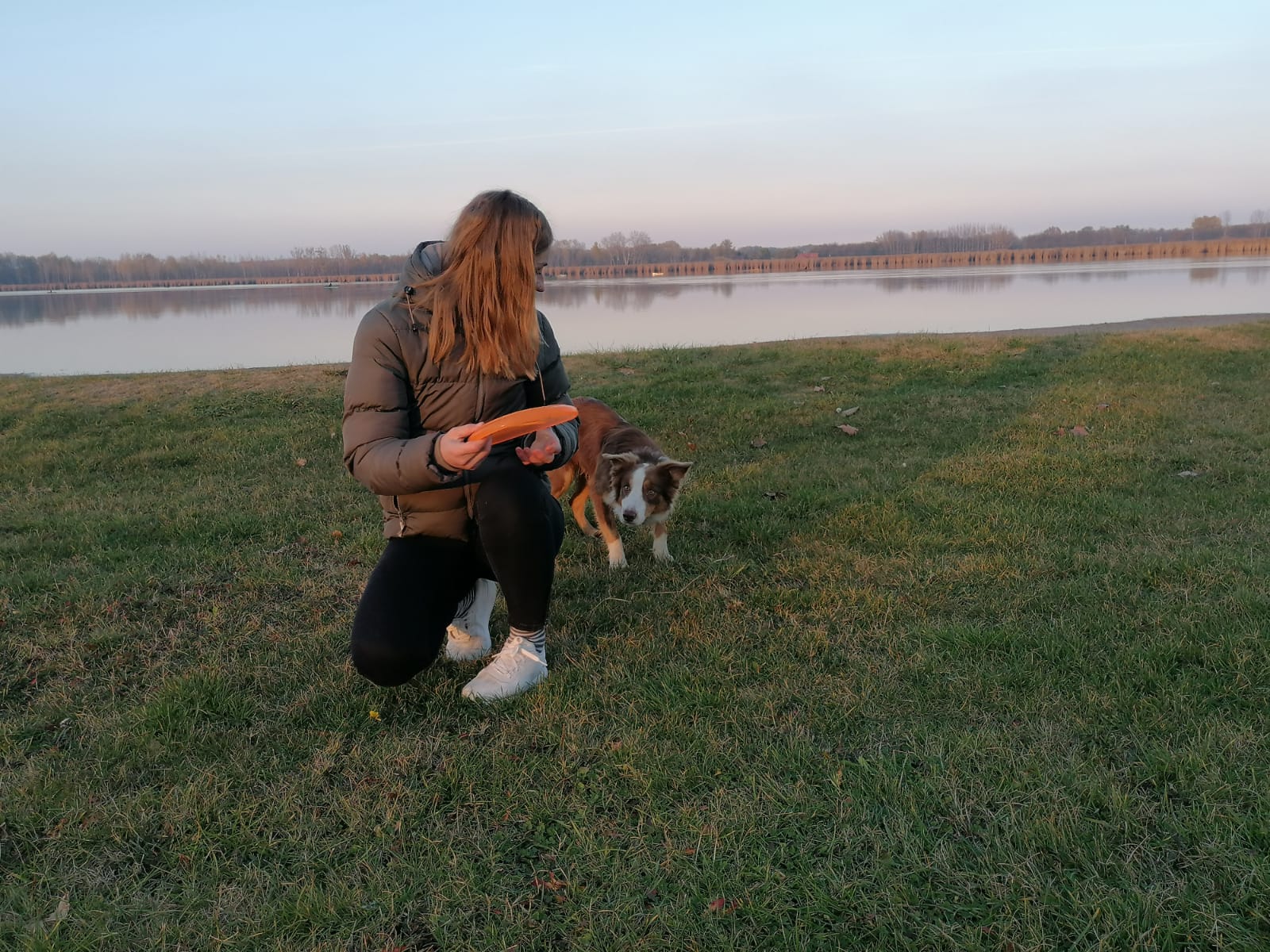 Jupi had a great time going for walks with my first two volunteers, Laura and Dominika.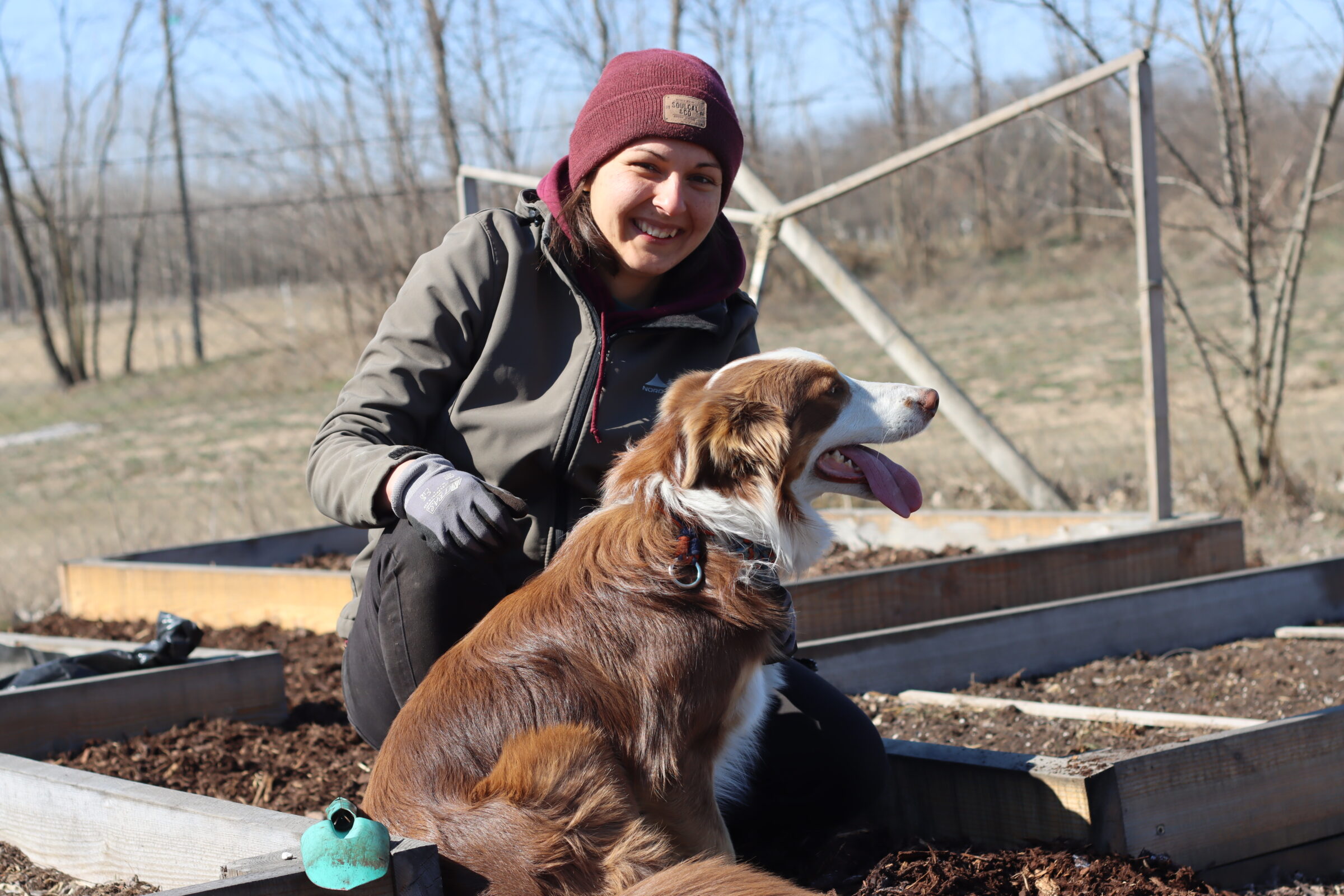 Dominika, who is a native Hungarian, helped me negotiate and buy a dirt cheap (400 euros) car at a local dealer, which is for Workaway volunteers to use during their stay and for transporting messy crap around.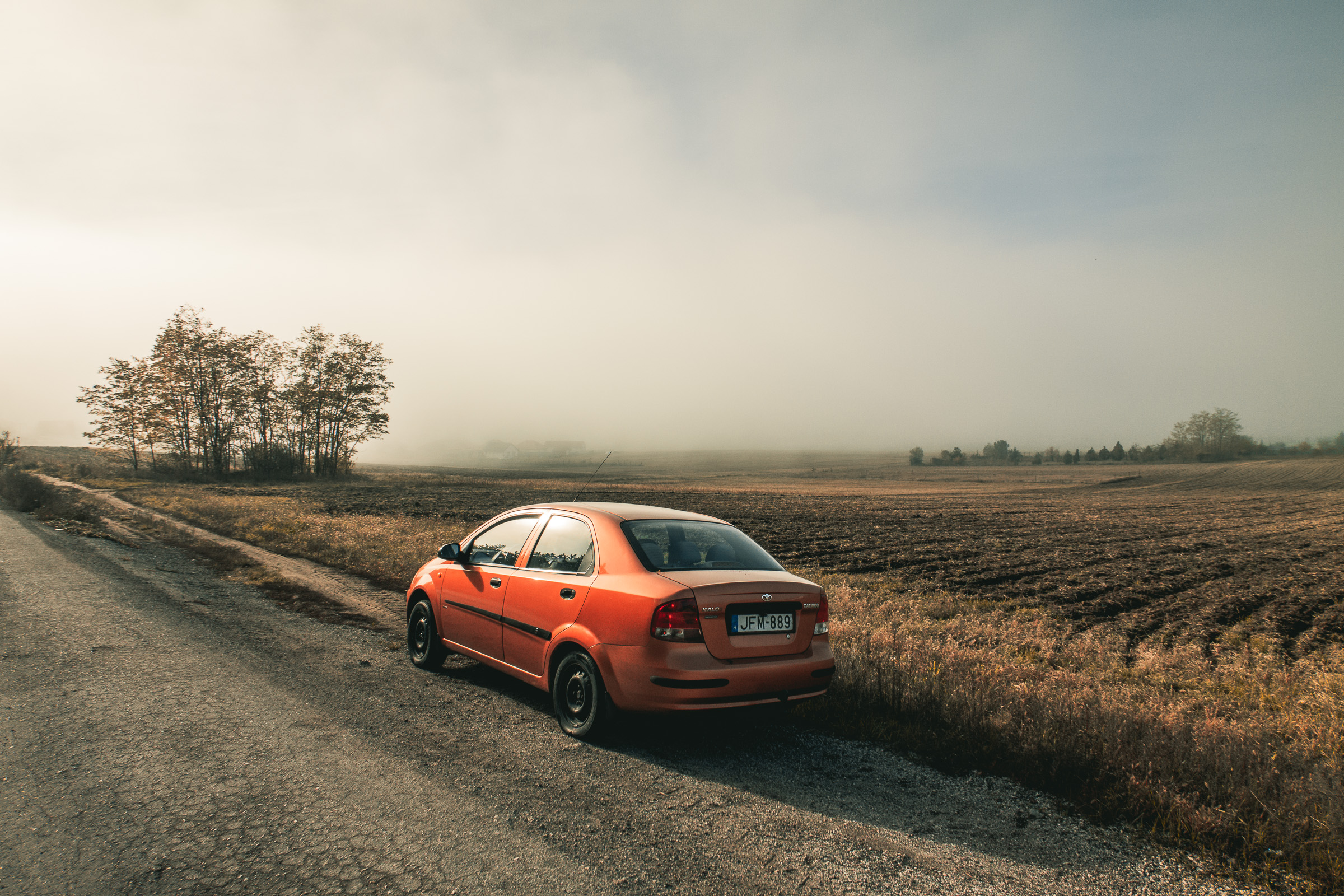 "The Rocket", a Daewoo Kalos, has done over 10k kilometers to date and is going strong, closing in on 300k kilometers. Not bad for a brand that makes vacuum cleaners.
Dominika also did a great job restoring the stairway walls from a crumbling mess into a mini art gallery.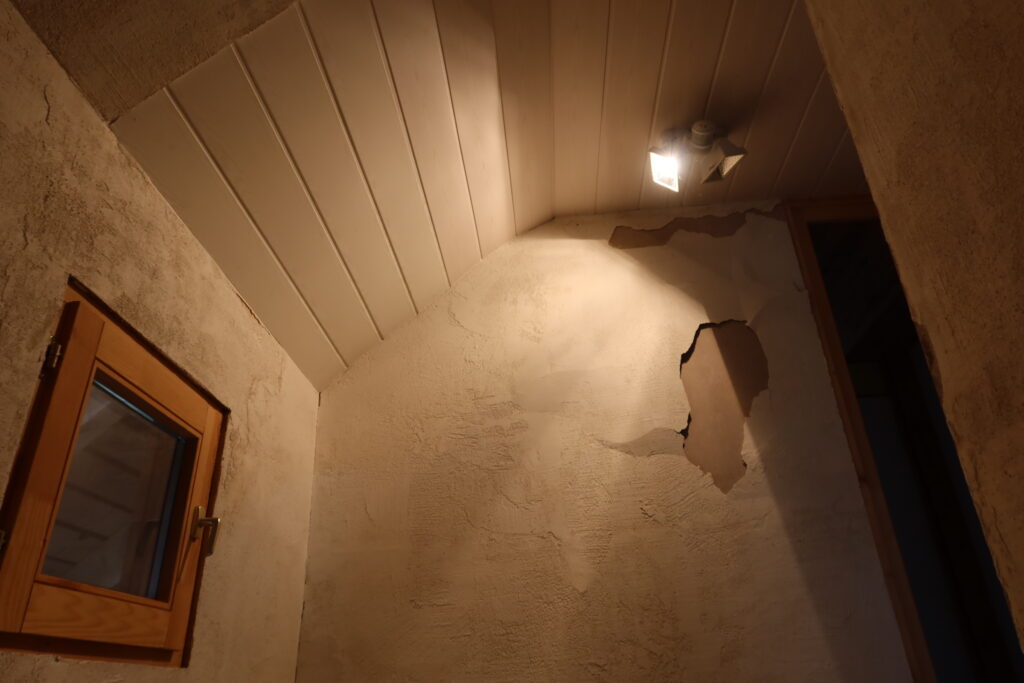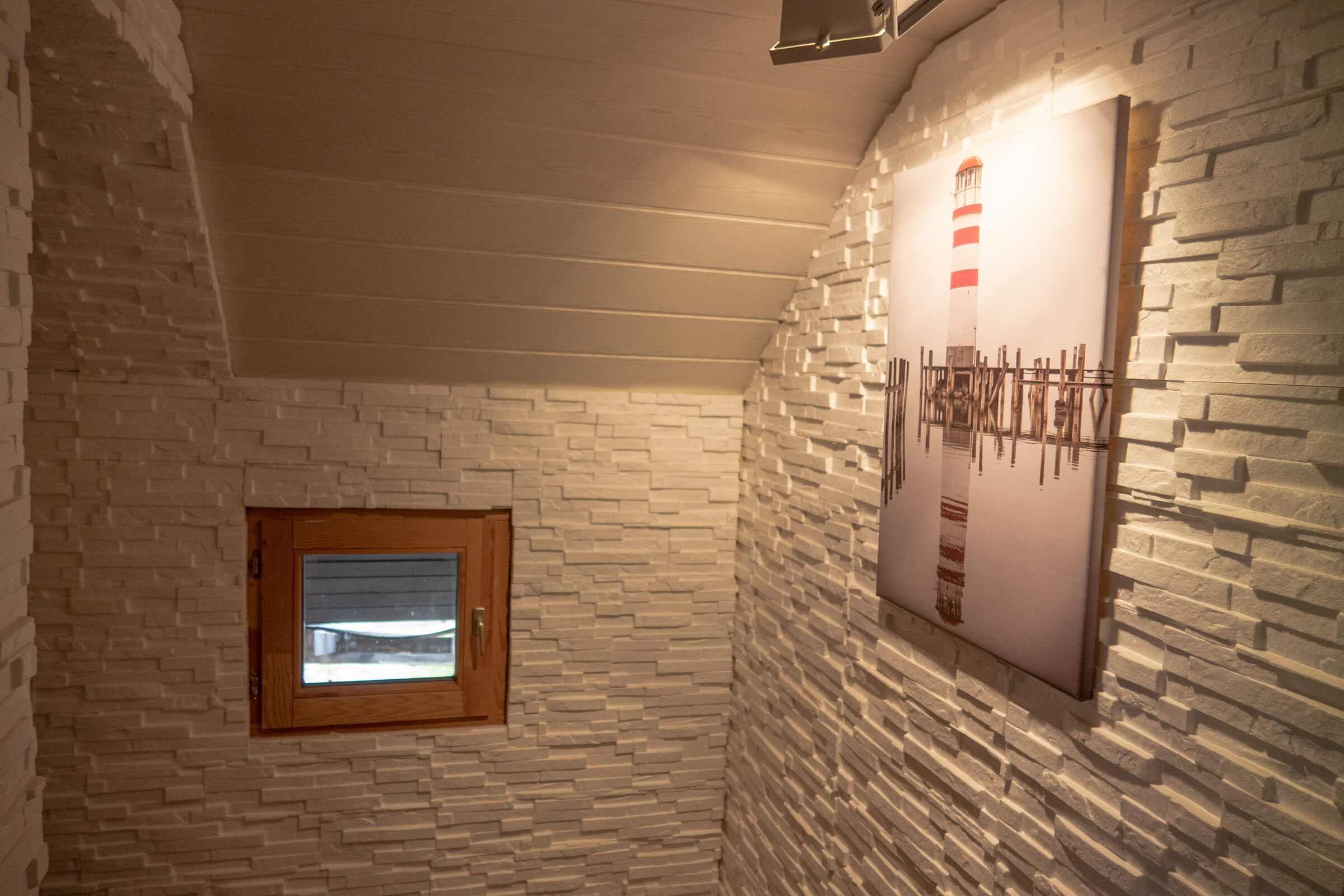 Once the winter and covid mania ended, I took the opportunity to rent a van and drive from Hungary to England to fetch my furniture and belongings in storage.
I had arranged to fetch my new Workaway volunteer, Brad, in Wales, and he helped me pack the van. We then drove back to my homestead in Hungary, taking the ferry to the Netherlands and driving through Germany and Austria on the way back.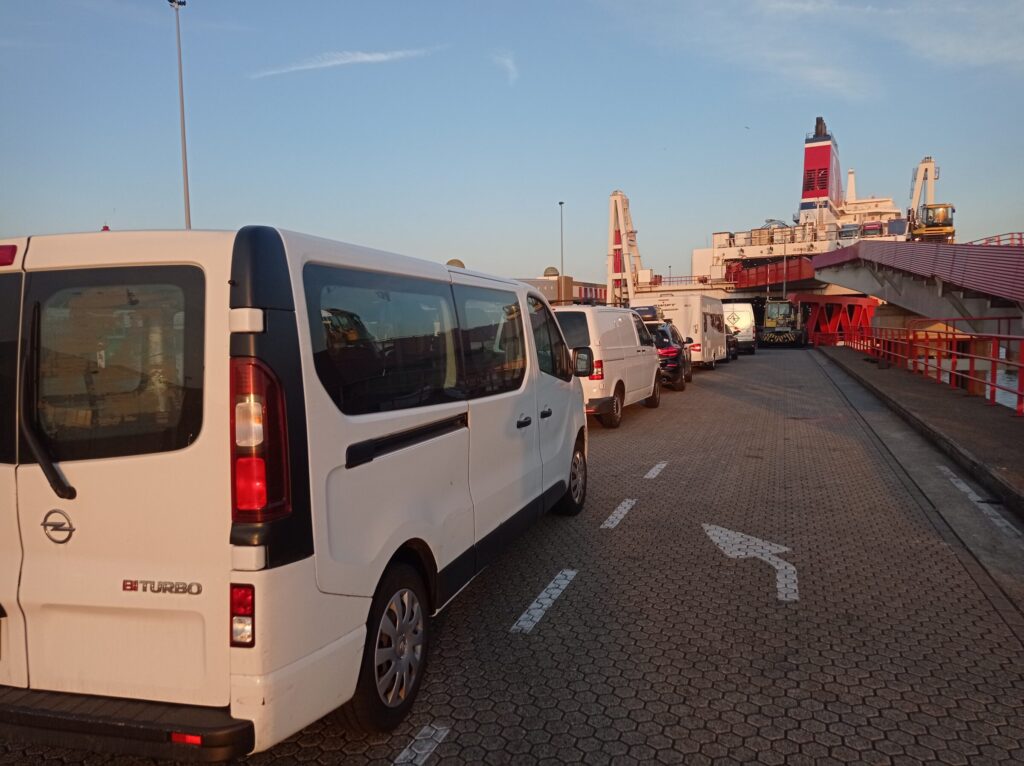 Once home, we started getting the garden ready for spring and planting the first seeds.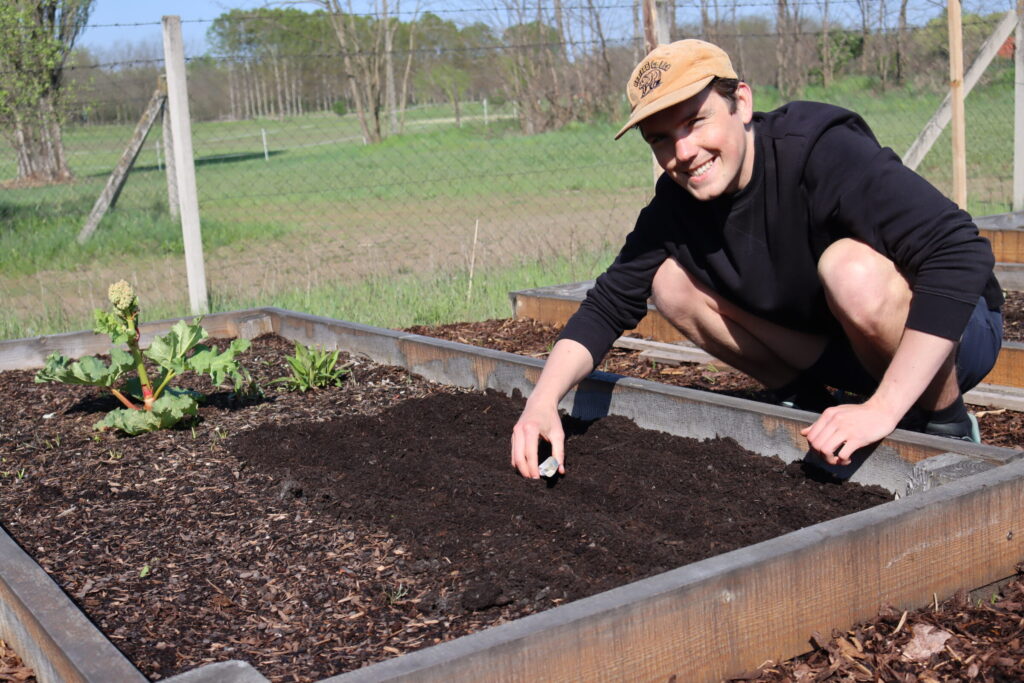 Brad helped with miscellaneous tasks but seemed to enjoy the manly jobs more.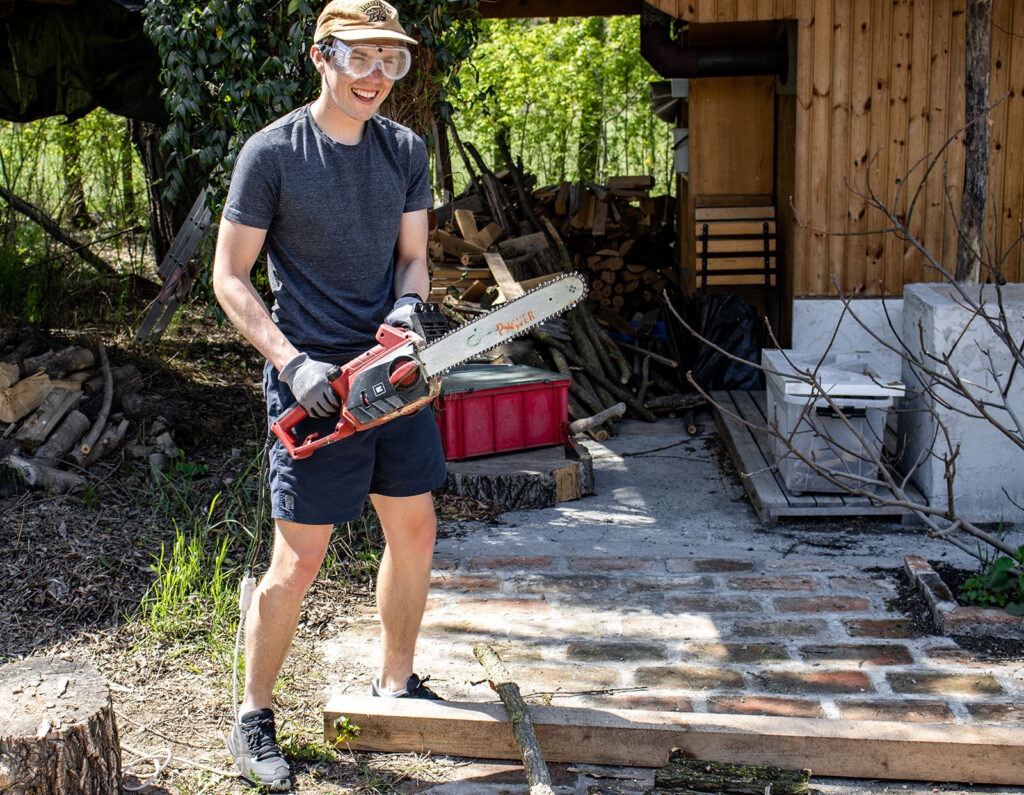 Our big project for the spring was to build a terrace for a hot tub next to the sauna.
We began with the cement foundation. This was a big learning experience for me, who has never built anything in my life except for lego and abdominals.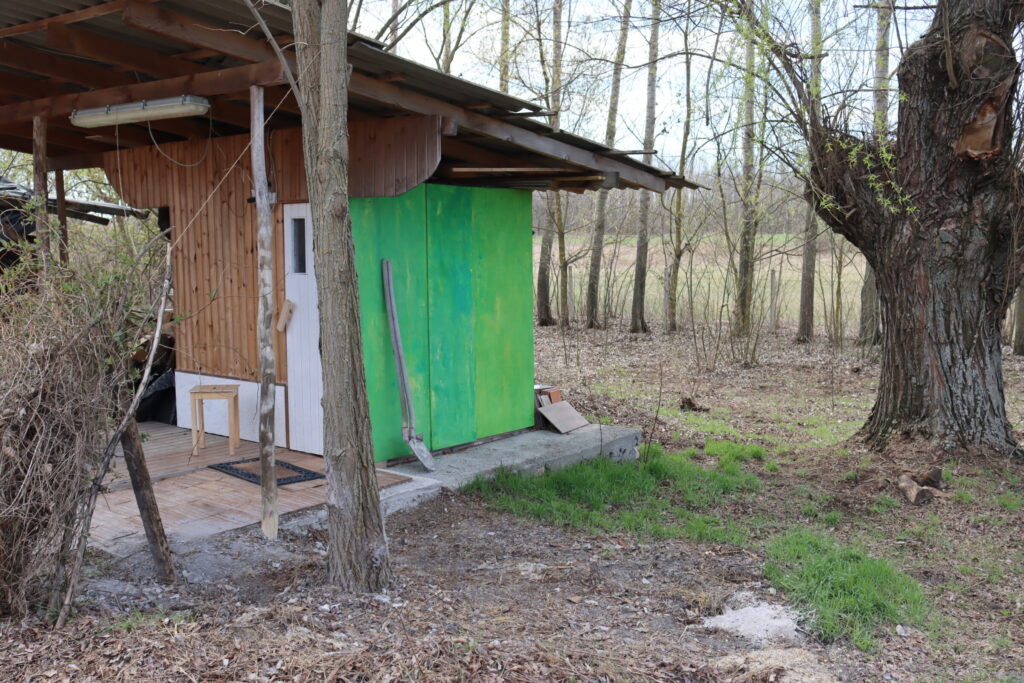 Things progressed well and Brad's stay was fun and flew by.
Unfortunately, my dog Jupi passed away unexpectedly on Brad's last day. This was a big blow for me emotionally and took time to recover from. I didn't host any more volunteers for the rest of the year.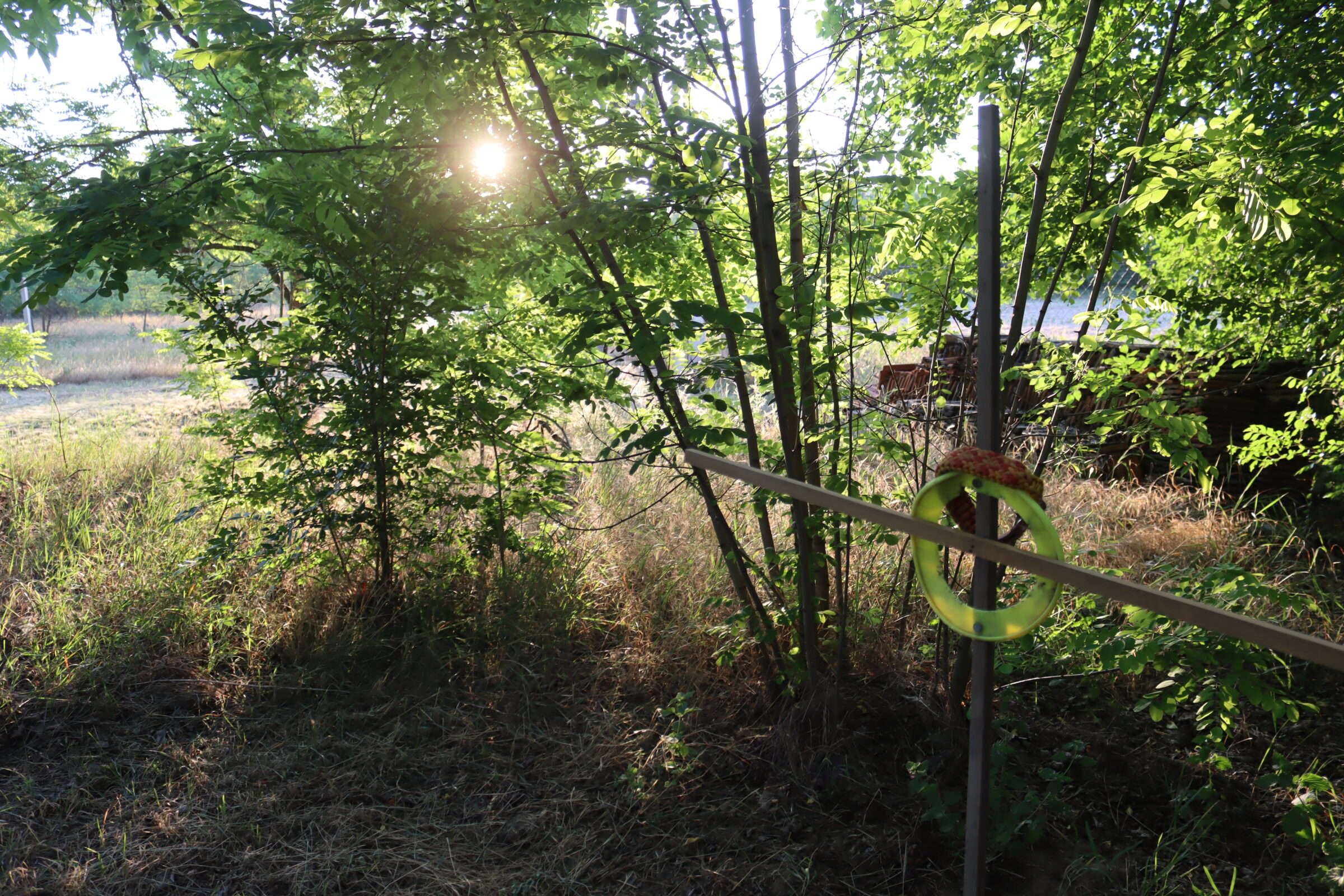 Jupi was a legend and was obsessed with his frisbee.

Sadly, this was his ultimate downfall, when he got a twisted stomach (gastric dilatation and volvulus – GDV) from jumping and flipping to catch the frisbee after eating, unknown to me until it was too late. R.I.P.
---
This time off delayed and slowed down my spring and summer seed planting and garden work, however I was still able to get some of my planting done towards the end of spring.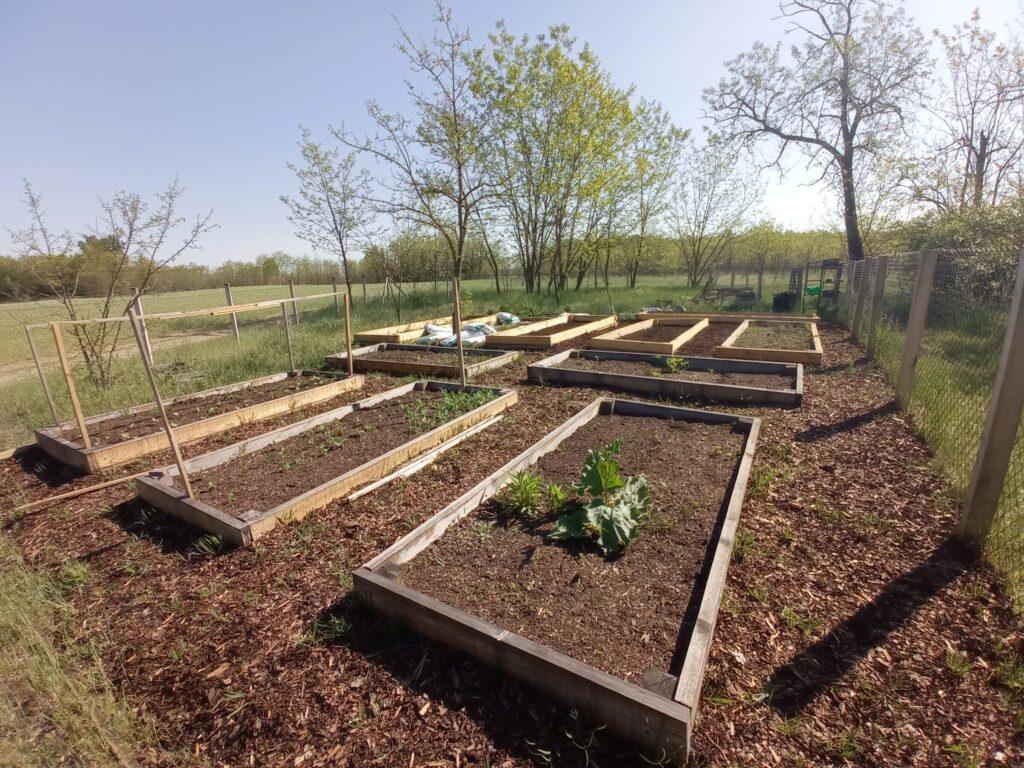 This didn't really matter though, because in 2022, Hungary (and Europe) was hit by a massive drought that decimated many farmers' crops.

Luckily, I was still able to grow about 50% of what I normally would due to regular watering.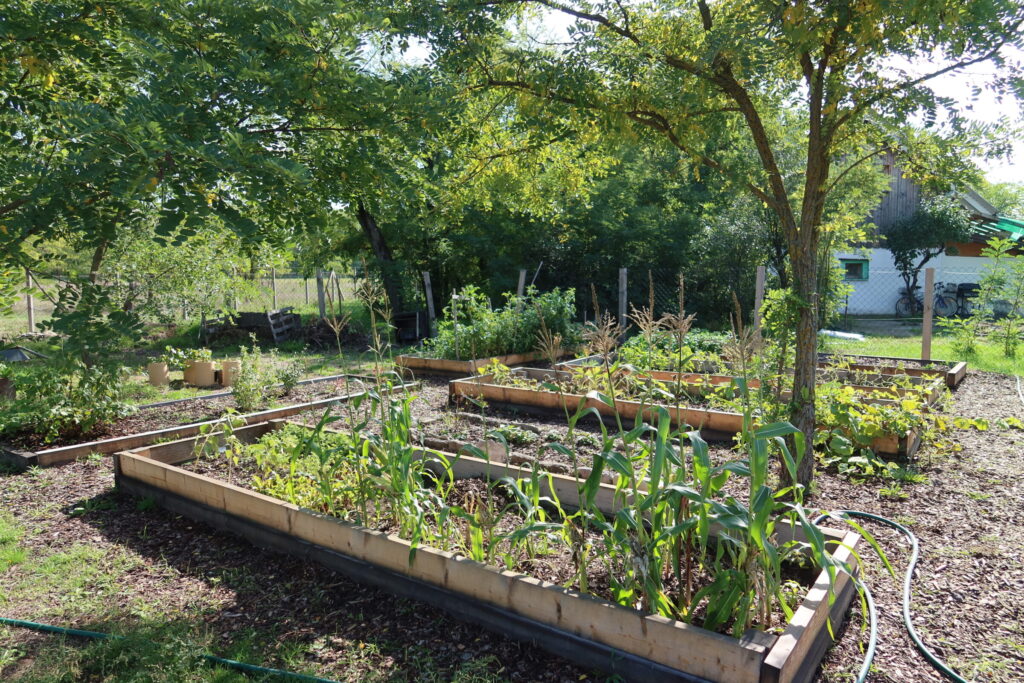 I tried a lot of new vegetables this year, including corn, tomatoes and asparagus. While asparagus don't yield anything edible in their first year, I'm looking forward to seeing what they provide in 2023.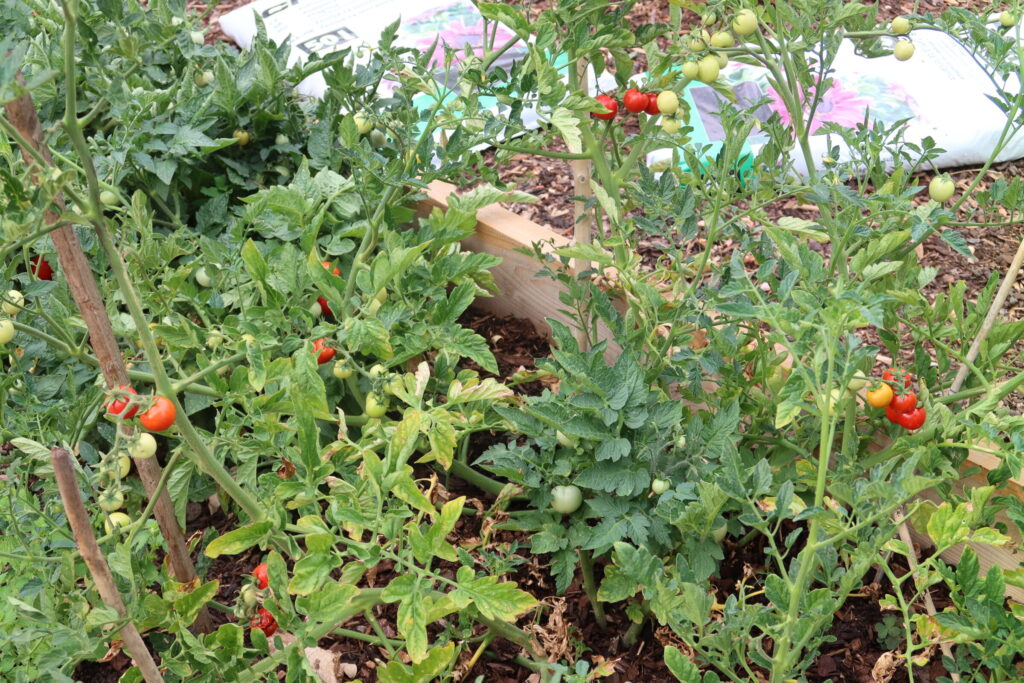 I grew potatoes and sweet potatoes from store bought potatoes in old cement blocks that were laying around. The potatoes did surprisingly well, but were more like baby potatoes due to their late planting.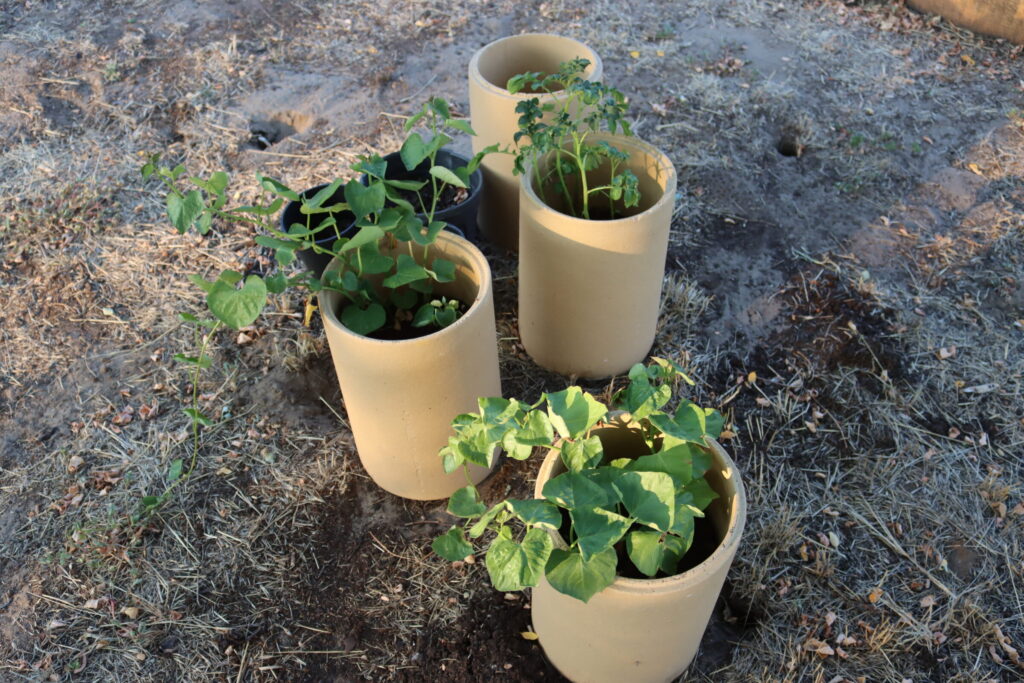 I also experimented with new varieties of flowers for attracting more bees and wasps to help with pollination. Many are edible too.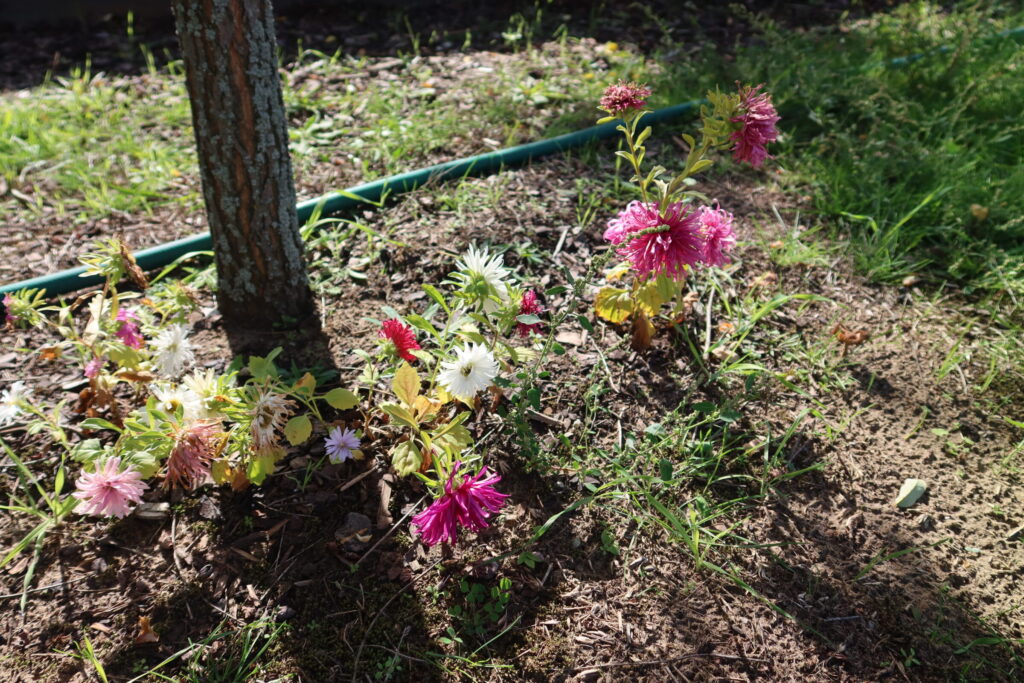 I lost some of my crops to heat damage and pests too. Which I didn't mind too much – the pest and animals that ate the food needed it, as food and water were in short supply due to the drought. I saw some new, interesting rodents in my raised beds, like voles and the wild European hamster. This was a welcome break from the rats I had trouble with inside my house in 2021, which have since not been an issue, fortunately.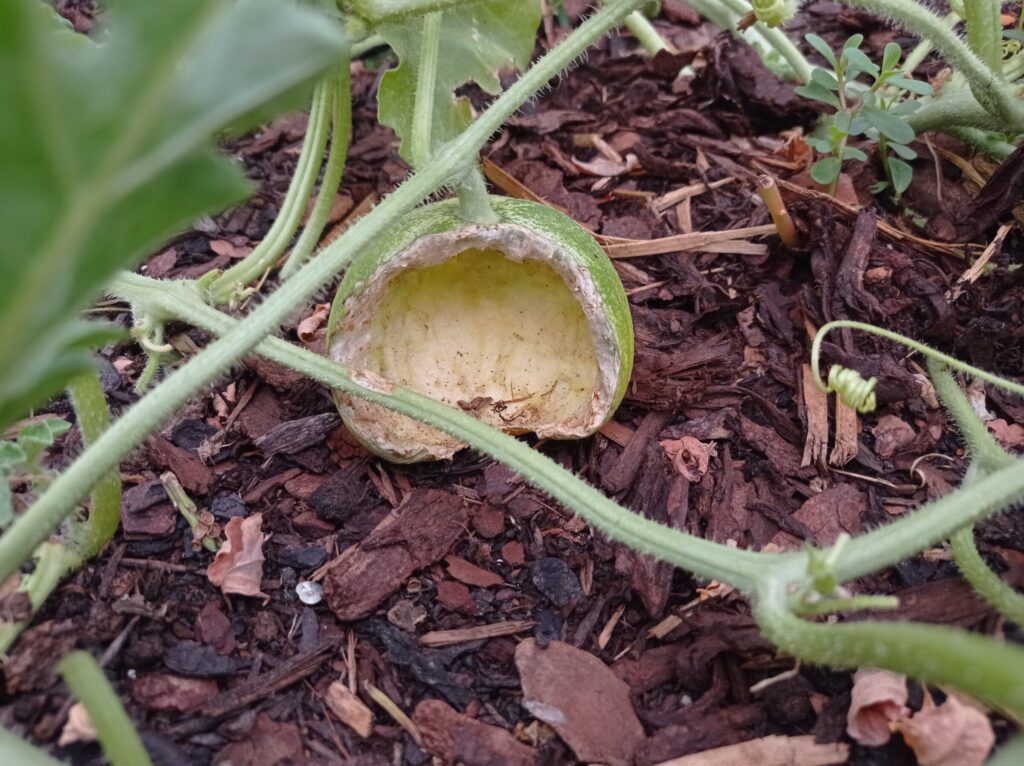 The extreme heat and diversity of plants allowed me to attract a much wider diversity of animals and birds to my property this year, which was nice to see. This included rabbits, a hedgehog and deer. I was happy to see the return of my lizard friends, the hoopoe birds and many others. Can you spot them all?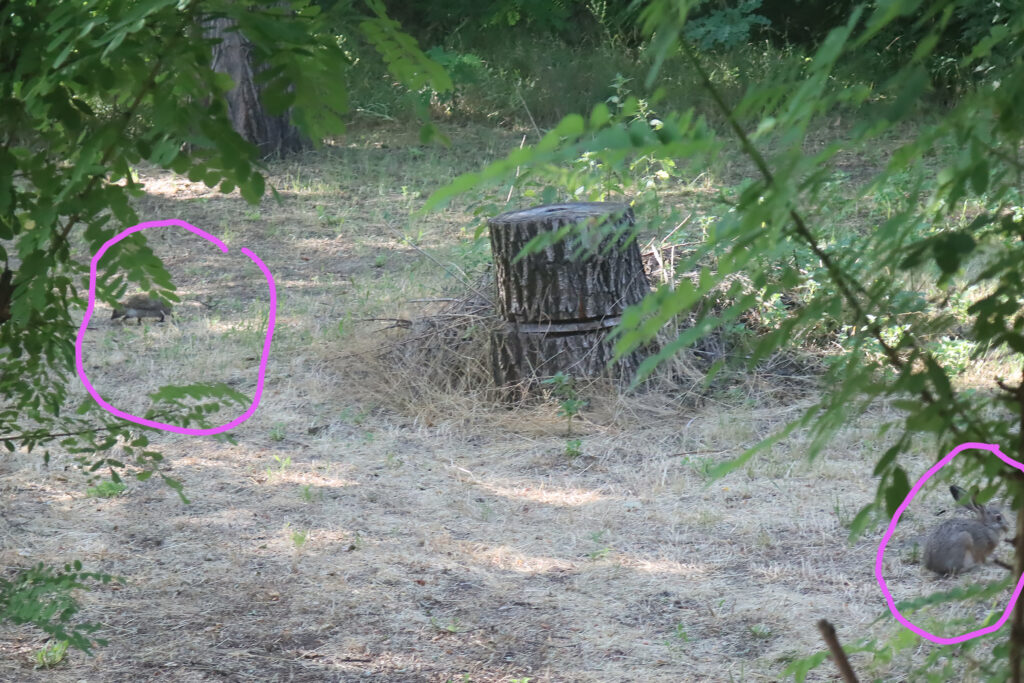 Don't even ask me what this grotesque thing is.
The drought also taught me that I needed more resilient and sustainable food growing systems and strategies that can tolerate extreme weathers. Techniques such as mulching, shading, automated irrigation, trellising and companion planting are necessary and on the plans for 2023 and beyond.

Another lesson I learnt this year was to watch out for random falling tree branches that could kill you. And this wasn't the first time either.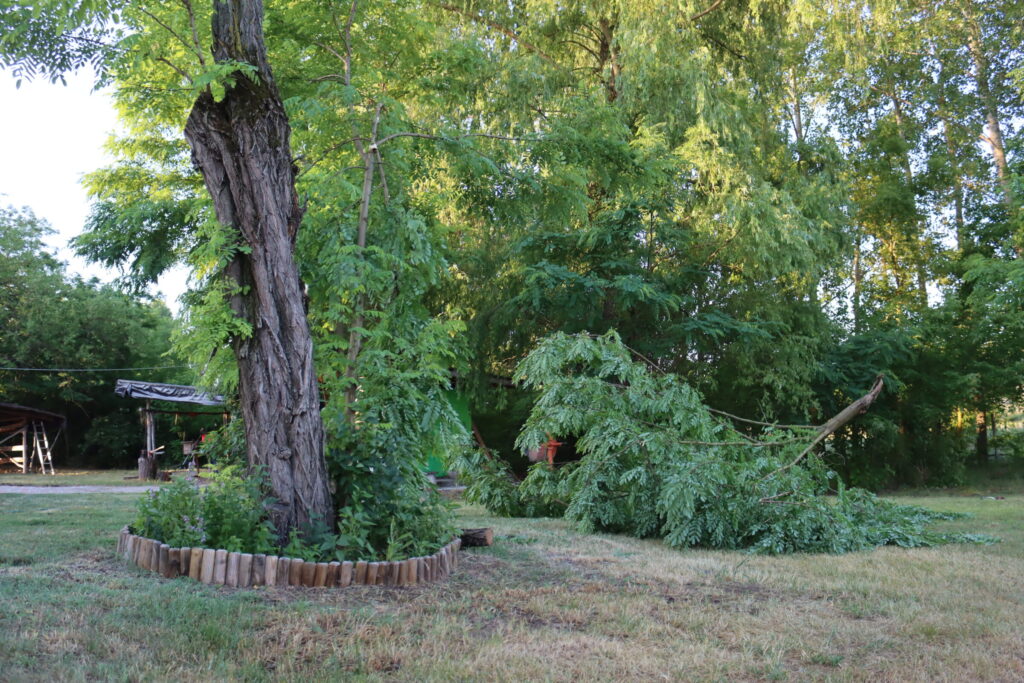 I was able to get a decent amount of food from the garden throughout the season, despite the drought. This included tried and tested plants from last year, and new plants like strawberries, blueberries, raspberries, tomatoes and potatoes. The heat did affect some vegetables and fruit size understandably.
There was even sufficient variety to make a basic salad! Woohoo!
I'm not sure what happened with this zucchini. (Sorry, I couldn't resist. Sometimes we have to find ways to entertain ourselves out here in the middle of nowhere)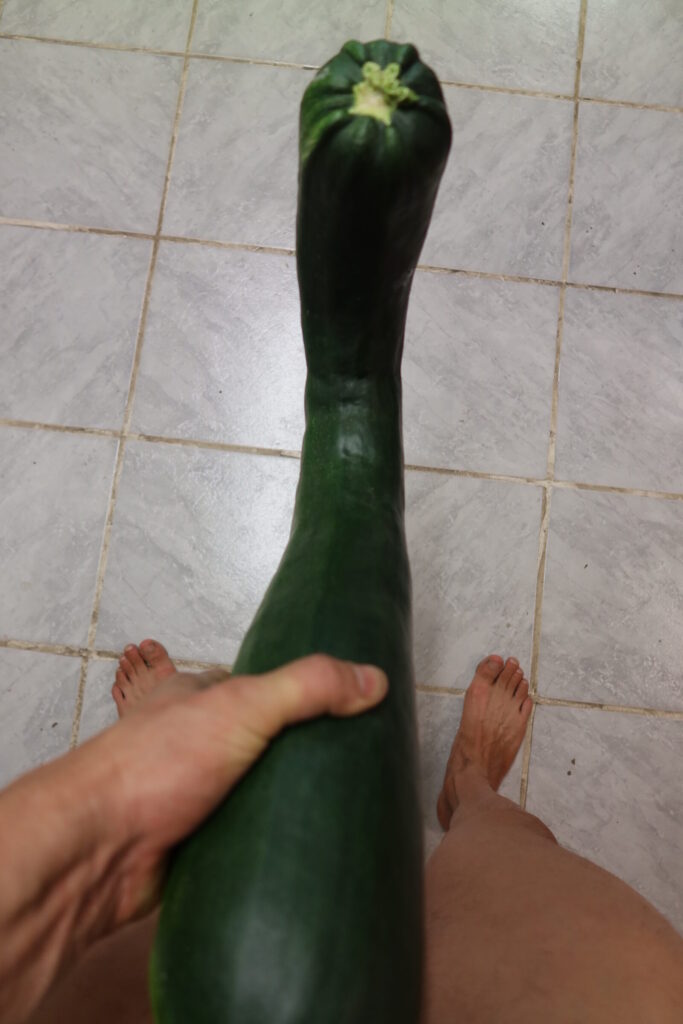 ---
Towards the end of summer, I got back to working on the terrace and jacuzzi.

Originally I was planning on putting a wood-fired wooden hot tub in. After learning that it takes hours to heat the water, it just seemed impractical, especially during winter. I wanted something I could use in all seasons, but especially in winter as an "ice bath" cold plunge pool to alternate with the sauna.

I was happy with the end result and use this regularly. It's amazing what you can learn on YouTube.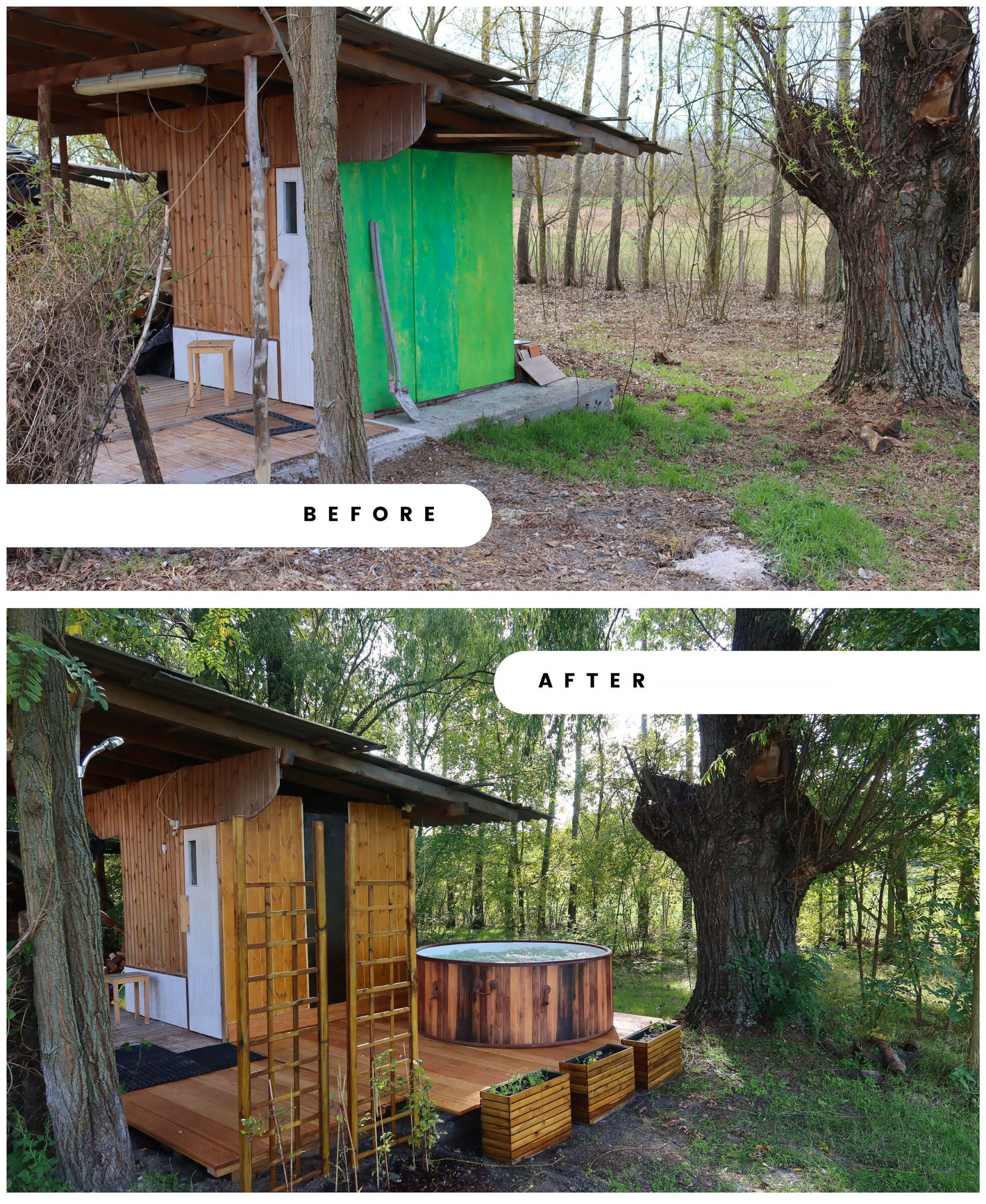 I managed to get this done reasonably quickly and was still able to enjoy the last of summer and autumn with some bubbles and sunsets.
Below is a time lapse of the terrace build.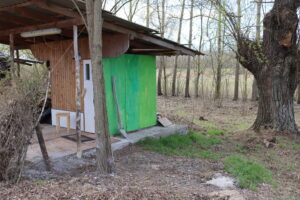 ---
While the terrace was being done, we also worked on demolishing the summer kitchen, a hideous eye-sore on the property with very little utility.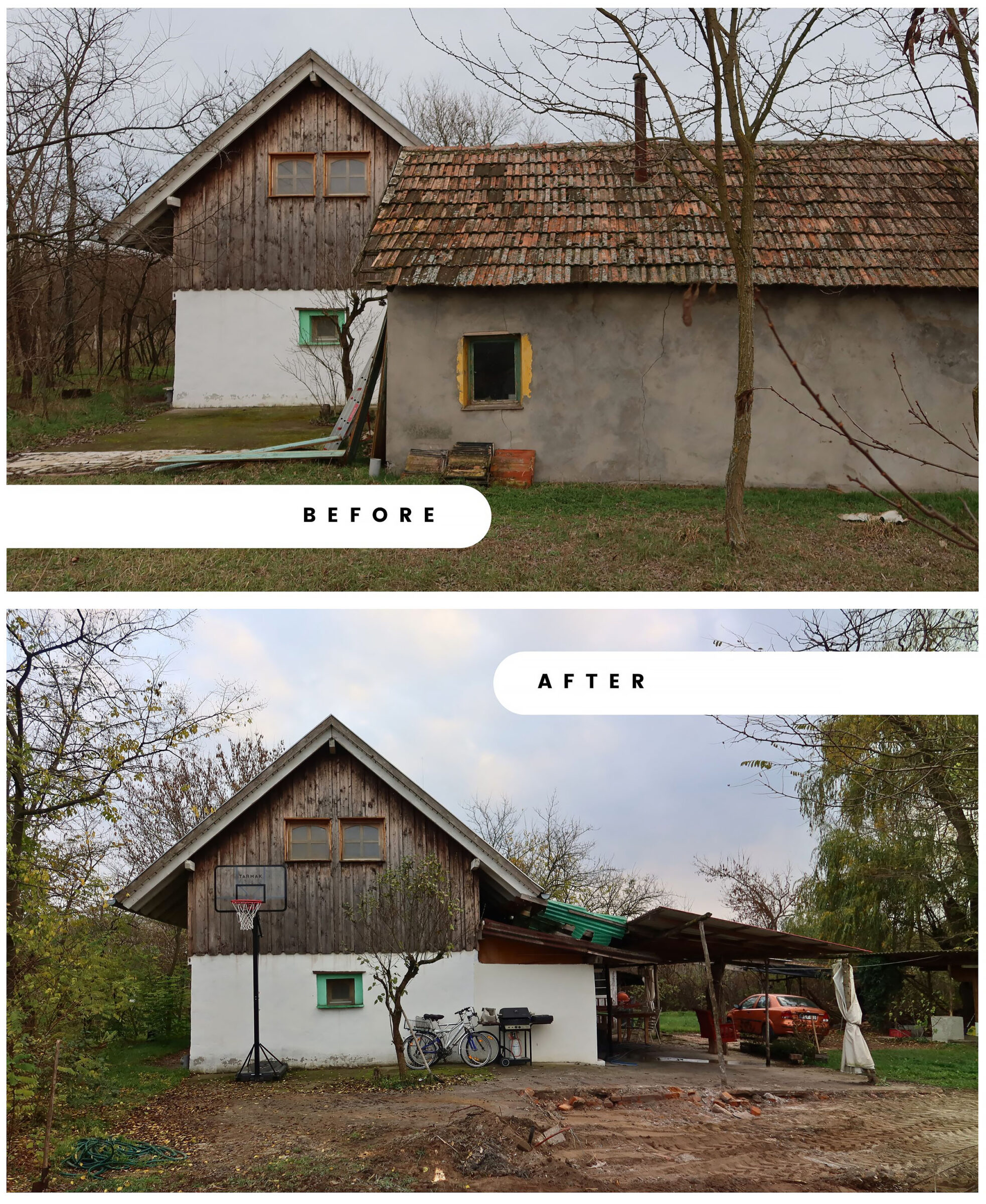 A friend from the community helped. We agreed that he would do the bulk of the work in exchange for keeping all the materials, which was win-win for us both.

However, that meant that for the most part, that we had to take the house down brick by brick.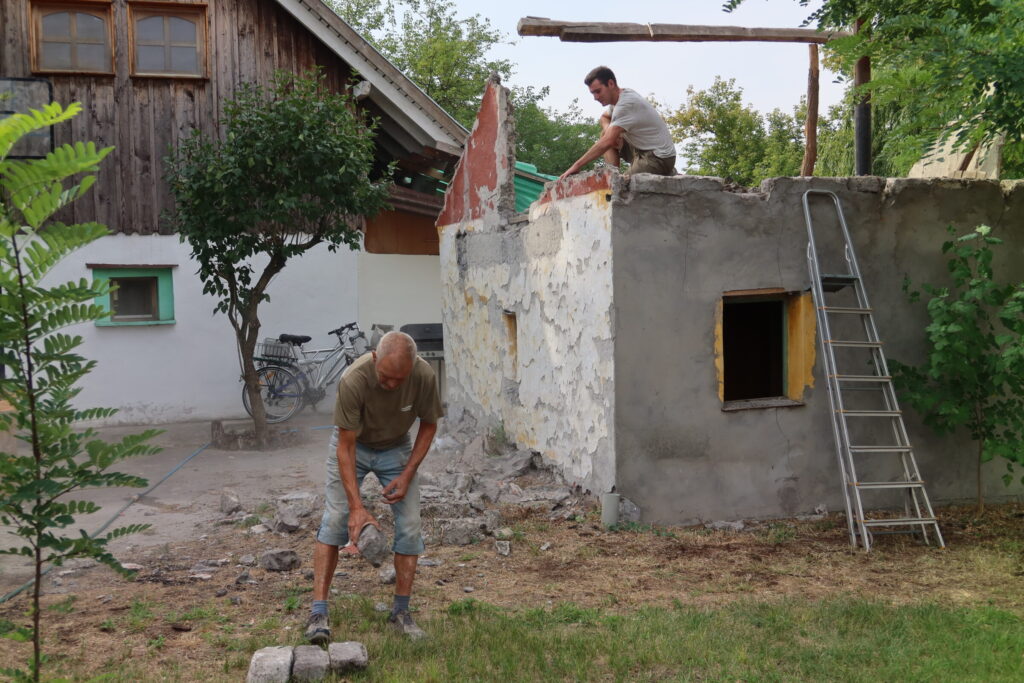 With a little bit of help from some machinery at the end, we were able to destroy and remove the monstrosity completely.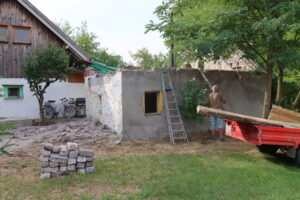 ---
Autumn and winter of 2022 were uneventful on the homestead. Over the last couple of years, I have learnt to match my activities with the seasons.

While spring and summer are for the outdoors, autumn and winter are for travel, internal personal and spiritual work, indoor activities and other projects and work.

Winter of 2022 included an intensive Permaculture course, launching a website on Hungarian girls and beauty pageants, HuGirls.com, and finishing my book The Anarchist's Guide To TRT.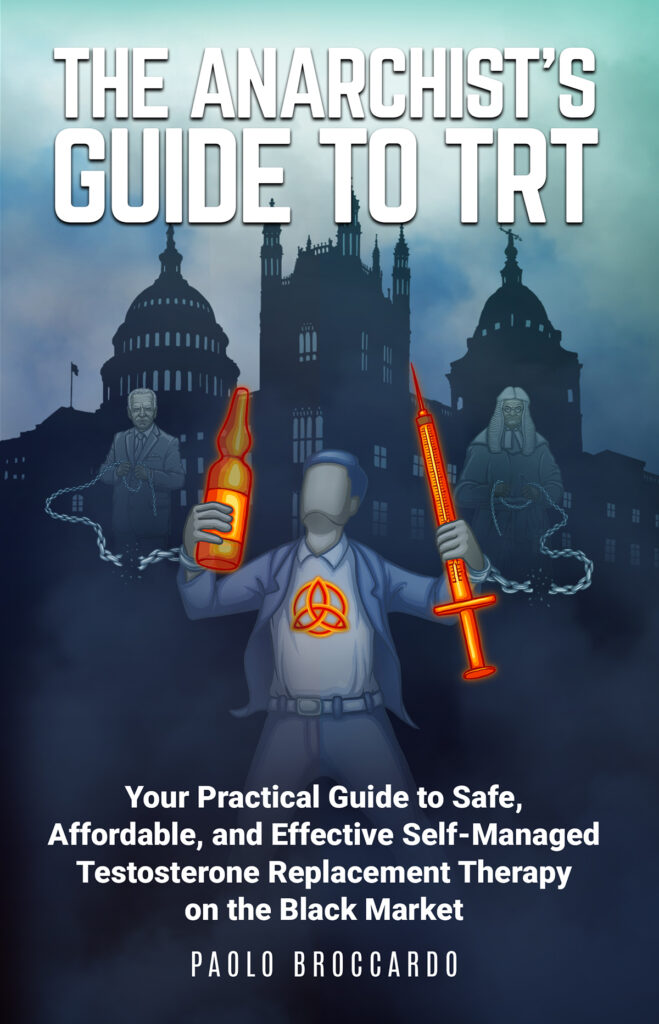 I was fortunate to be able to spend some of this year relaxing and working on these projects in some of Hungary's beautiful castle hotels and spas. You can view the photo tours of these hotels in the photography section.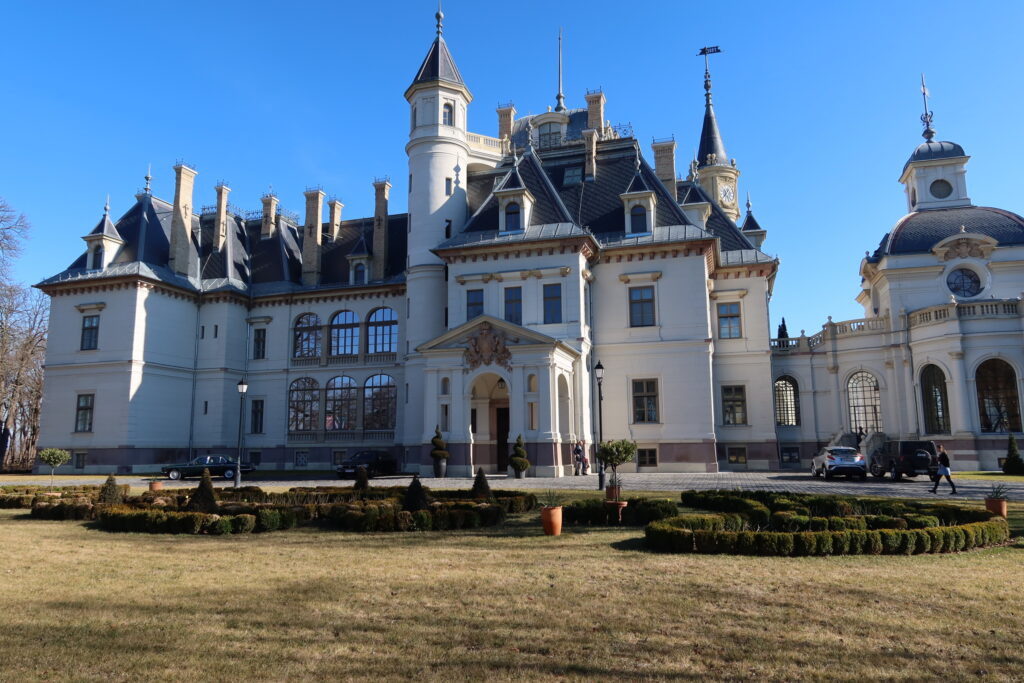 Overall, it was a very fulfilling year with many lessons, challenges, adventures and rewards.
See you again for the 2023 year review.