My first book, The Anarchist's Guide To TRT, is officially out. The book is a guide to self-managed testosterone replacement therapy via the underground black-market.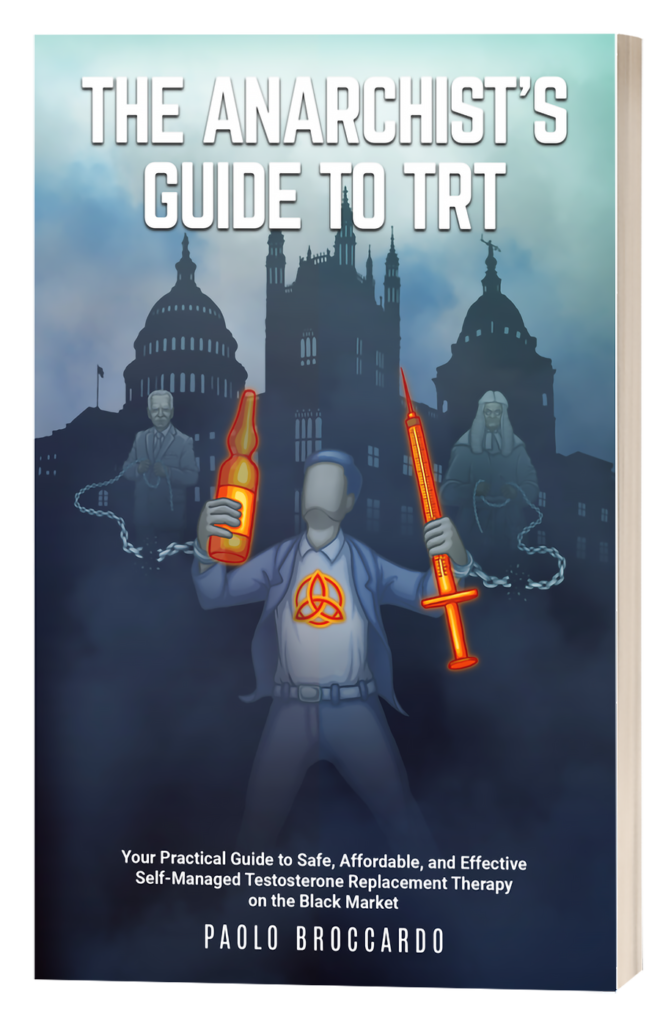 For almost ten years I've been running a YouTube channel on the topic of testosterone replacement therapy for beginners and been blogging about it.
Over the last five years, I've been evolving to embrace a life of freedom and self-governance and self-sustainability, devoid of the reliance on the corrupt world system and immoral and illegitimate governments.
Adopting a philosophy and lifestyle of Anarchy (which means "no rulers") was the ultimate result and this book was the natural progression.
The Anarchist's Guide To TRT is a culmination of my experience with TRT and my philosophical growth and pursuit of a freedom-oriented lifestyle.
All information about the book and how to order your copy is available on the book's official website – Anarchy TRT.