The Szidónia Kastélyszálloda (Castle Hotel) is a romantic 4-star manor in the small Hungarian village of Röjtökmuzsaj.
It is close to the Austrian border and you can also tour the impressive Baroque-style Esterházy Castle in Fertőd, just 15 minutes away.
I spent a relaxing couple of days at this charming hotel during the peak of Autumn, which turned out perfectly for taking photos.
Enjoy this full photo tour and highlights of the Szidónia Castle Hotel.
Hotel Exterior
The Szidónia hotel is like a scaled-down, younger sister version of the Baroque-style Esterházy Castle located in the neighbouring village. It's more of a manor when compared to other castle hotels, but still manages to capture that fairy-tale experience.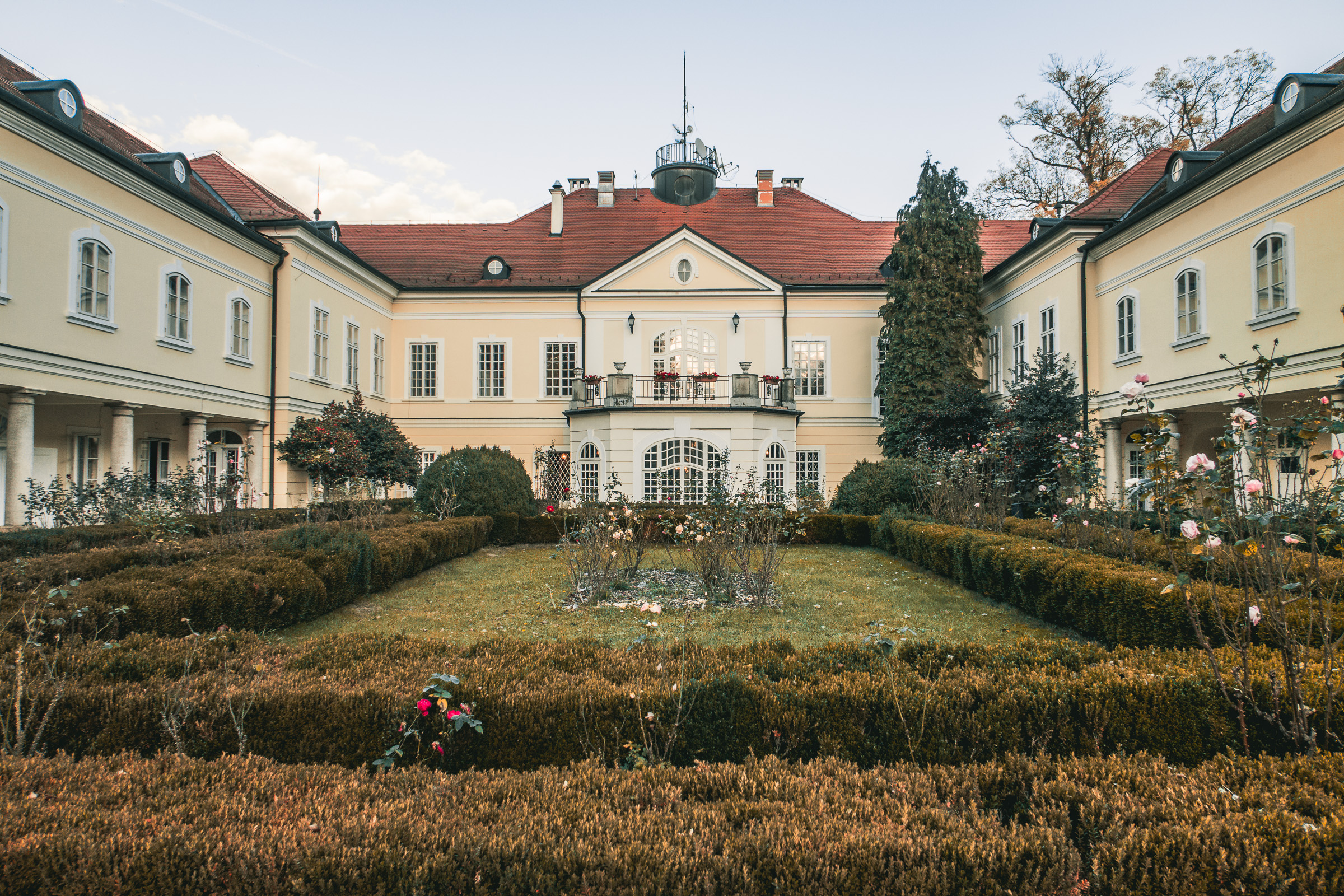 Reception and Lounge
The moody and cozy lounge and bar area are a highlight of the hotel, especially when the fireplace is going. The large red carpet stairway will make you feel like royalty and never want to use the lift.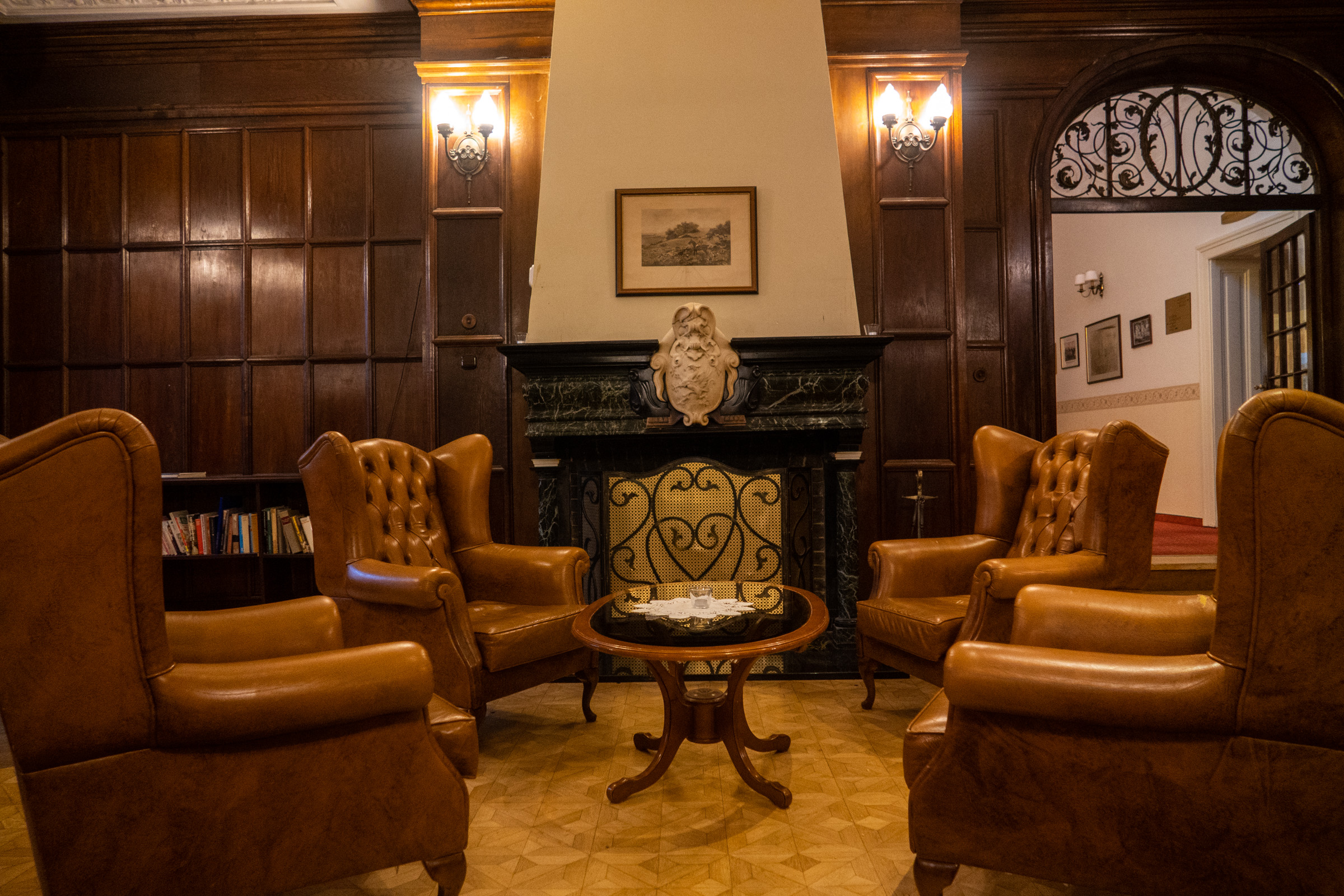 The Golden Salon and Event Rooms
The hotel is well-suited for weddings and events and makes for a romantic venue both indoors and out. The event hall opens onto a balcony with a stunning view of the garden and sunset, perfect for summer and outdoor events.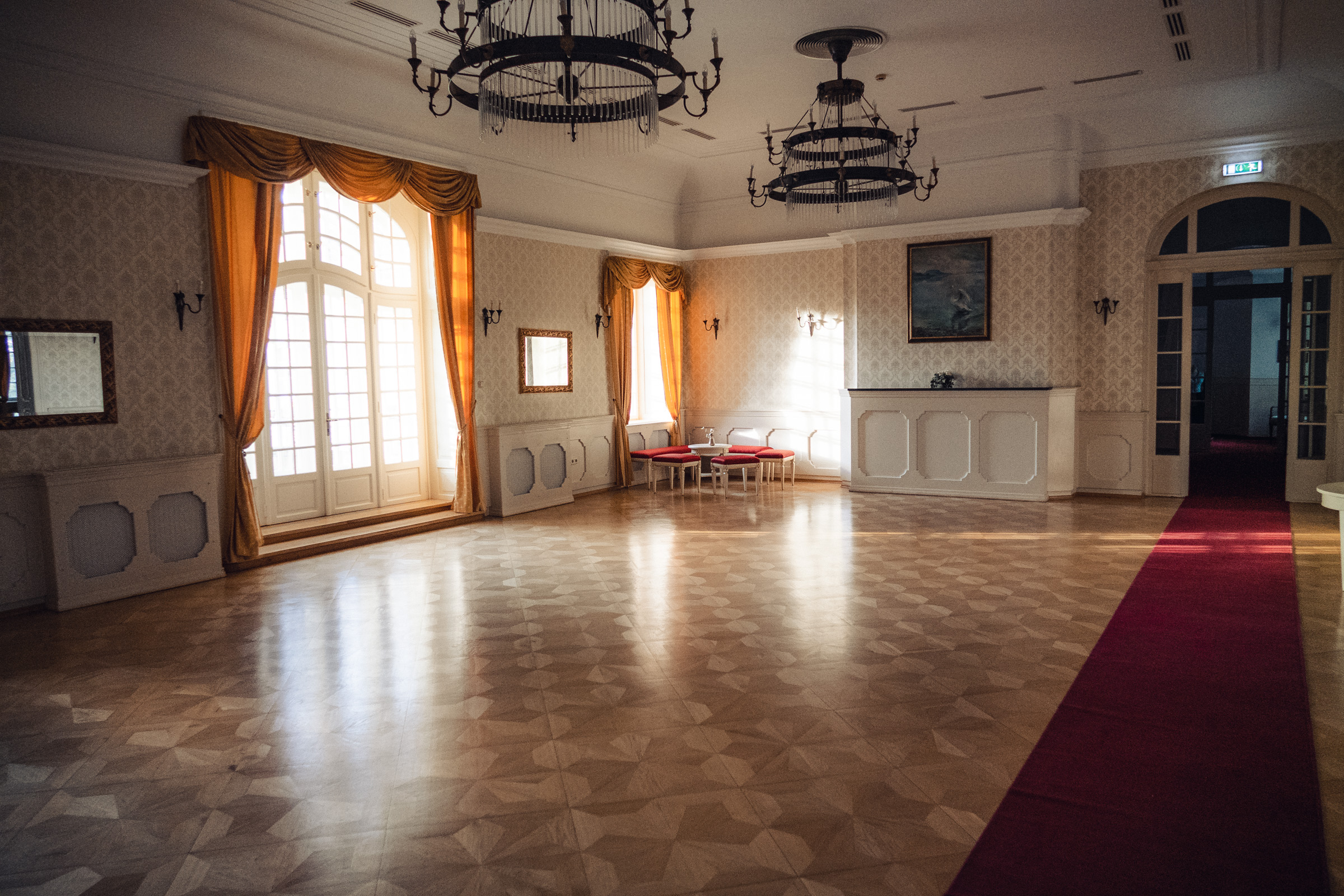 The Temple
I wasn't quite sure why this hotel had a temple in it until I wrote this blog and realized that it's probably a wedding chapel. It's beautifully decorated inside. I especially enjoyed spotting the nowadays occulted all-seeing eye and other esoteric symbolism.
Hotel Interior
The hallways of a hotel aren't usually something you would expect to highlight, but this place had some interesting nooks and crannies to explore.
The spa features a large swimming pool, multiple saunas and a steam room, and a limited but adequate fitness room (these photos from Booking.com).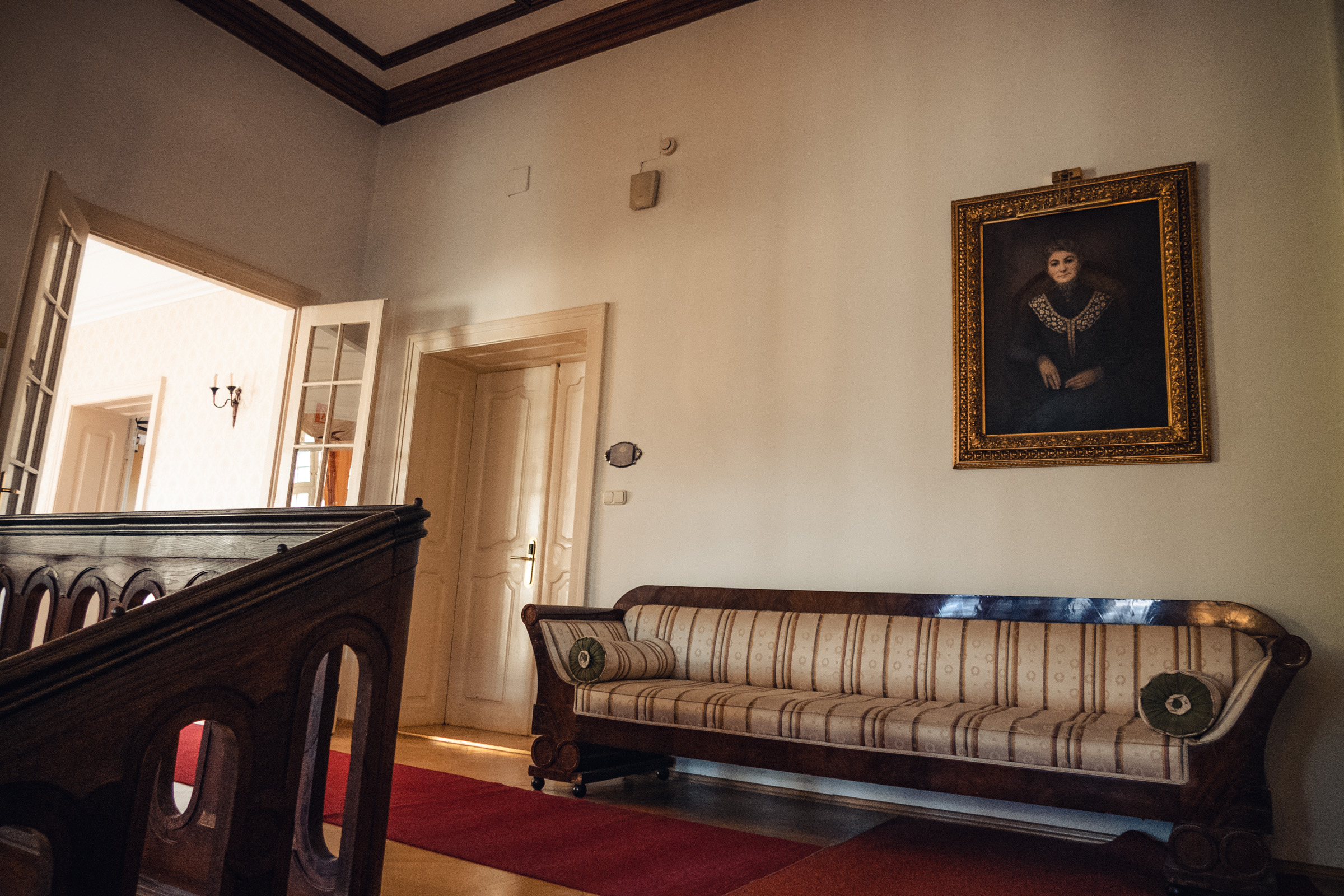 Restaurant
While the Szidónia is rated 4 stars, the restaurant is on par with 5-star hotel restaurants.
The menu is different every night and the exquisite food is hand-prepared by a chef. It looks like a piece of art, as you would expect from a 5-star eatery. I wasn't planning on taking any "foodie" shots and the lighting wasn't great, but I decided to capture what I could, as it would have been a sin not to. Sadly, I don't do the food much justice with my photos, but you can still see the preparation that goes into each meal.
The prices were surprisingly reasonable and the portions sufficient to satisfy a normal-sized person's appetite. For those who require a few more calories in their belly, there is a fantastic unlimited buffet breakfast in the mornings.
A charming little coffee area precedes the restaurant and stirs up a nostalgic feeling with its historical photographs on the wall.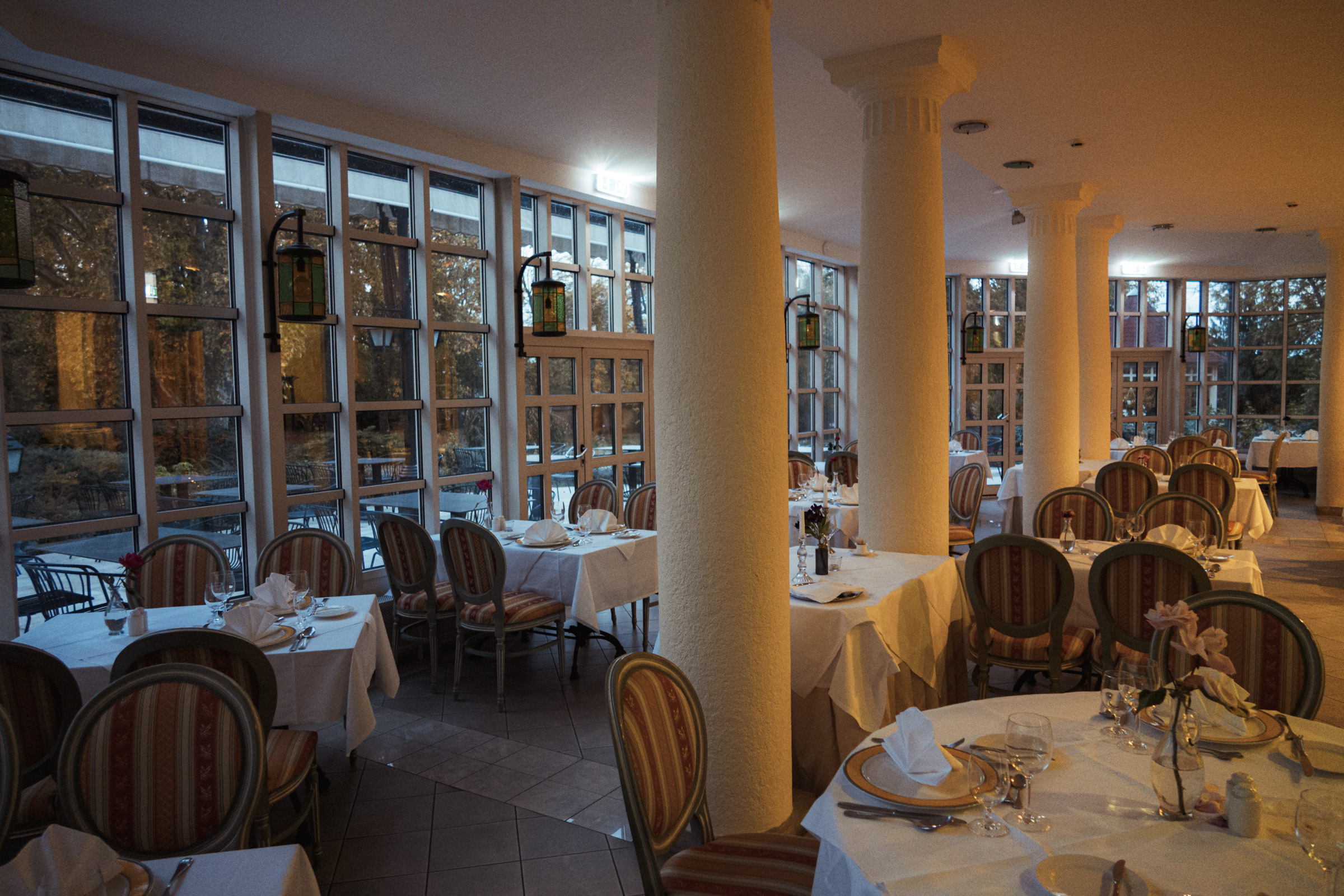 Hotel Garden and Grounds
The Szidónia is situated on massive grounds with many gardens and picturesque features to explore. Autumn gives the area a special kind of charm and golden hue.
There is also an outdoor pool area for the summer, but this was out of commission due to the time of year.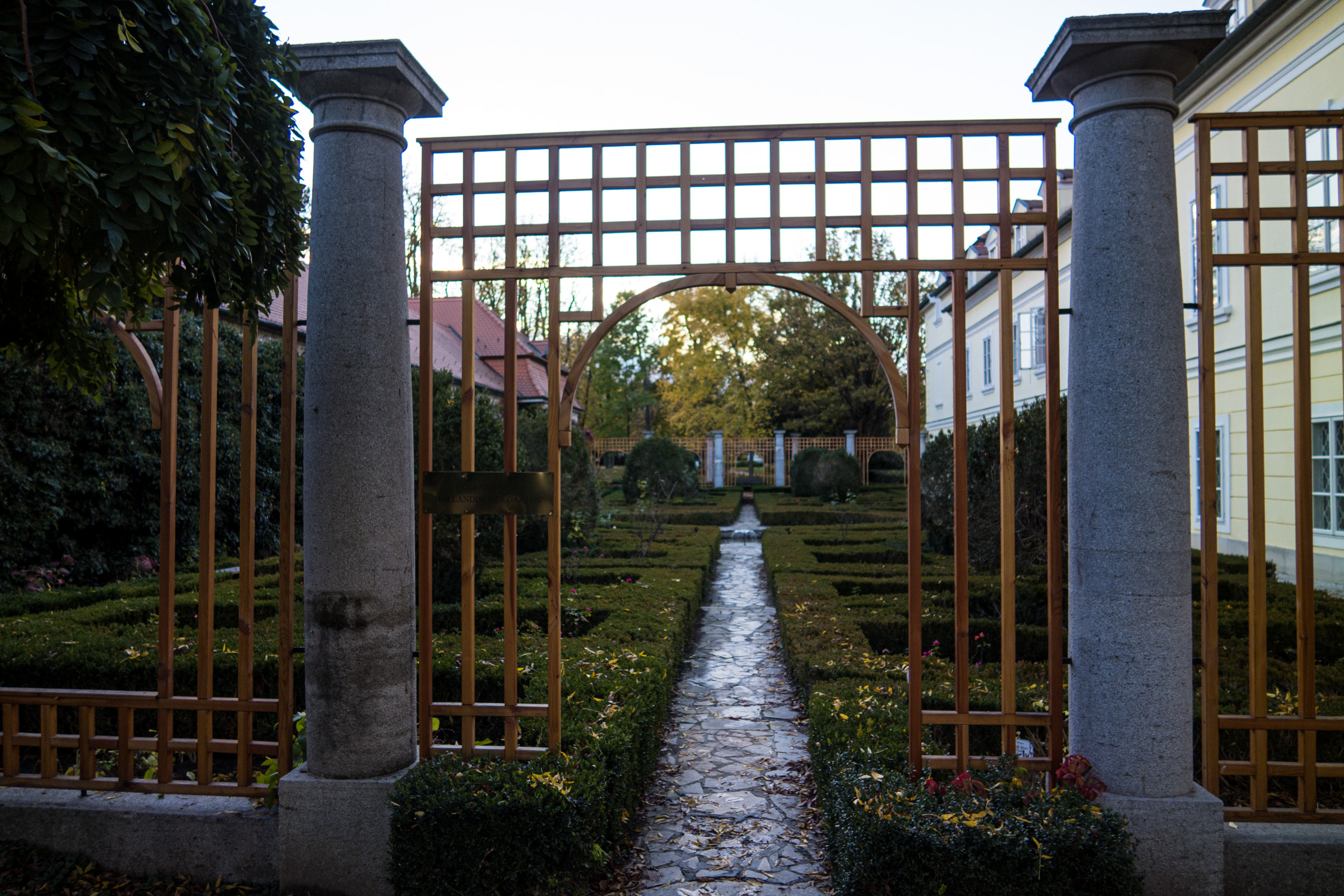 Final Thoughts
The Szidónia, like other castle hotels, has its own special charm. Being 4 stars, it offers a magical experience that doesn't break the bank.
Autumn is a great time of year to visit and enjoy the picturesque gardens. It's also a quiet time of year, which almost gives you the castle to yourself. The staff are friendly, professional and provide a very welcome experience.