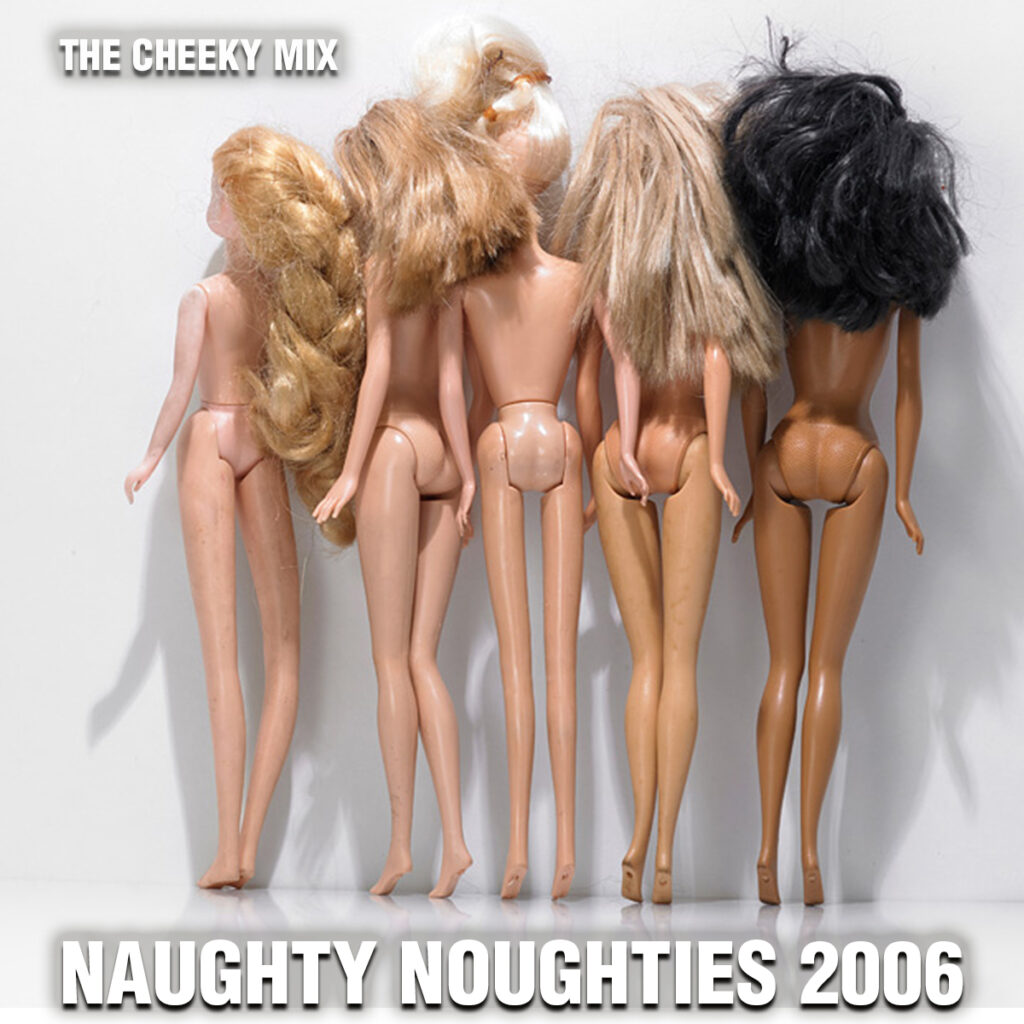 A selection of the best commercial dance hits from the naughty noughtie 2000s. Includes banging underground remixes of the pop music tracks of the time.
This mix was recorded in 2006 in Cape Town, South Africa and mixed on Pioneer CDJ100s.
Tracklisting and original tracks were lost in a harddrive crash, so feel free to comment and leave the name of incomplete tracks.
Download on this website as always. Or listen on Mixcloud:
https://www.mixcloud.com/cheekypaolo/cheekys-naughty-noughties-dance-mix-2006/
Tracklisting
01) BeatFreakz – Somebody's Watching Me (Benassi Bootleg)
02) Unknown – Shining Star remix
03) Hi Tack – Say Say Say (Waiting 4 U)
04) Unknown – Unknown
05) Loleatta Holloway – Love Sensation 2006 (Hi Tack Burnin' Up Club Mix)
06) Unknown – Feel For Me Baby
07) Sunblock – I'll Be Ready
08) Armand Van Helden feat. Tara McDonald – My My My
09) Unknown – Telling Me Lies
10) Blaze feat. Barbara Tucker – Precious Love
11) Musikk feat John Rock – Love Changes Everything (Vinylshakerz Club Mix)
12) Unknown – I'm Thinking Of You
13) Tom Novy – I Don't Want Nobody Baby (Andy Van Remix)
14) Robin S – Show Me Love
15) Studio B – I See Girls
16) Sunblock feat. Robin Beck – First Time
17) Gym Class Heroes – Clothes Off!
18) Kelly Clarkson – Walk Away (Chris Cox Radio Remix)
19) Pussycat Dolls – Beep (Club Mix)
20) Rihanna – SOS (Chris Cox Club Mix)
21) LL Cool J ft. Jennifer Lopez – Control Myself (Jason Nevins Elektrotek Mix)
22) Paul Oakenfold ft. Brittany Murphy – Faster Kill Pussycat (Official Video)